If a new home in Jacksonville is in your future, move Seven Pines to the top of your list. This top-selling, master-planned community developed jointly by David Weekley Homes and ICI Homes is a great place to be for multiple reasons.
One reason you might not consider immediately is all the fun things to enjoy near Seven Pines. The community boasts one of Jacksonville's best locations, sited just southeast of the Interstate 295 and Butler Boulevard interchange, on the city's bustling south side,
This puts Seven Pines residents in the driver's seat for myriad shopping, dining and entertainment options — even with all their amazing amenities available at home.
Read on for more about exploring local attractions around Seven Pines.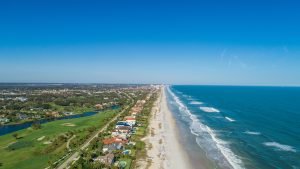 The beach
It's the reason many people vacation and live in Florida, and probably the classic day trip for Florida residents.
Good news! Jacksonville's 22 miles of gorgeous Atlantic beaches are only minutes east of Seven Pines. The closest beach is Ponte Vedra Beach, only 9.6 miles from Seven Pines, or, practically down the street.
Pack the gear, a cooler of snacks and water, and head east on Butler Boulevard. Once you reach A1A, Florida's Atlantic coastal highway, go north or south to find a favorite beach park or public access with parking.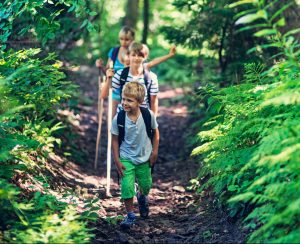 The parks
Seven Pines includes plenty of coastal forests to hike, ponds to fish, and miles of trails to follow thanks to the local Skinner family, who stewarded its more than 1,000 acres for generations.
But other special outdoor destinations await in metro Jacksonville's 400 city parks, seven state parks and three national parks.
Pick a park and make a day trip out of it. Depending on the day's selection, go hiking, camping, mountain biking, surfing, swimming, shelling or boating.
The history
Historic St. Augustine was founded in 1565 by Spanish explorers, making it the nation's oldest city. And, it's only 35 miles south of Seven Pines.
St. Augustine's historic district is vast. You'll see bronze markers everywhere and find no shortage of museums, historic homes, places of worship and other historically significant buildings to explore.
Numerous restaurants, bars and sweet shops will keep you fueled. St. Augustine is large enough — and its history long enough — to merit multiple-day trips to experience everything. But don't miss the circa-1672 Castillo de San Marcos, the nation's oldest masonry fort in the lower 48. Time one of your day trips to witness a cannon firing demonstration!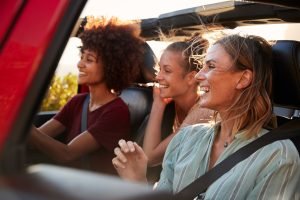 The City
Seven Pines' hometown of Jacksonville also merits exploring. It's a major port through which the mighty St. Johns River flows, and its downtown and surrounding neighborhoods feature many fun things to do.
Jacksonville offers more than a dozen museums, a thriving arts scene, and foodie-destination restaurants and craft breweries. It's also home to the NFL's Jacksonville Jaguars, Minor League Baseball's Jacksonville Jumbo Shrimp, and annual major college football games.
Ready for your new Seven Pines home? Talk to us here.